For a Limited Time…
FREE ebook ($19.95 value)
Get your copy now
Our Story
Hello and welcome,
What can you expect when you choose to use Shiprite International for your importing or exporting needs?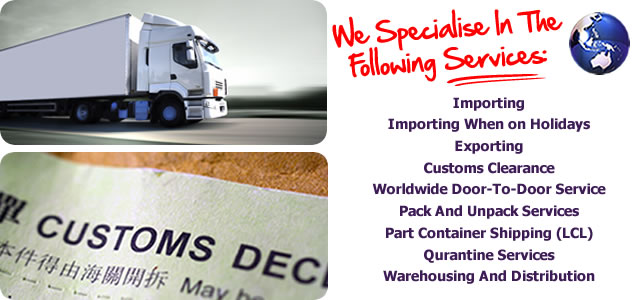 For over 25 years Cheryl-Lee Garnett has personally have been involved in all aspects importing and exporting and as a result has trained our staff to the highest level.
We are certified in all of the important aspects of the industry including Corporate and Individual Customs Licencing, Aviation Security, Quarantine Procedures/Licencing, Cargo Movement, Seafreight, Airfreight and Domestic Transport.

We have experience in all the movement of all types of cargo including the larger commodities of heavy machinery, yachts, steel, mining equipment right down to handicrafts, furniture and various other commercial imports.
We provide a Customer Service level and genuine care factor for businesses in a time where this is hugely missing,

We ensure that you receive a response to your quote request within an hour. To us that is just about caring and providing quality service to you so you can also provide the same for your clients.
Since 2000 the Company has operated under various forms/names progressing to today as a Private company.
Our staff have had some great experiences and accomplishments importing and exporting for some well known celebrities.
Some of the exciting ones were handling dinner and crockery sets for Tom Bosley from Happy Days and exporting small mini cars for Greg Norman, which he turned into golf carts.
However we treat all of our clients as celebrities or even better part of our family.

But that is what one of the things that makes Shiprite International different. "Your success is our business" and because we are the one-stop importing and exporting service solution that handles all types of cargo for all types of customers from small parcels, to full containers, large mining machinery and equipment, importing or exporting can be stress-free, cost effective and easy.

Shiprite International has representative offices in all countries so you'll receive the best solution combined with the best service for your specific needs.
Shiprite International Was Born Out Of A Need For A Superior Shipping Service Unlike Anyone Has Ever Seen Or Used Before
From the simple belief that a customer should get their quote response within the hour, to handling the entire import or export operation, Shiprite International Pty Ltd's culture, service and support is built around "Your Success".

Customer-care is as important to us, as the actual shipping.
Our primary aim and goal is to give honest service in a friendly approachable manner – to smooth your journey and to ensure it is a pleasant and profitable experience.

Shiprite International staff know, and can deal with all of the laws, licensing and quarantine issues about your product to make the entire importing or exporting process simple and cost effective for you.
Please take your time to read this information carefully so you can make the right choice if you're thinking of exporting or importing or want a comparison on your existing importing or exporting process.
I hope this has given you some insight into what to expect from myself and the staff at Shiprite International.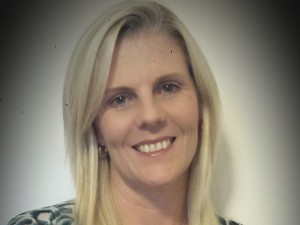 Best wishes
Cheryl Garnett
Shiprite International
"Your Success Is Our Business"
---
Rave Reviews

My Company, Investing in Property, sells to national and International Clients. I have referred many clients to Shiprite International as their services are professional and competitively priced.

Rhonda Madden,
Director



www.investinginproperty.com.au

Our Company Instant Jungle Palms Nursery has been dealing with Shiprite for 4 years. We found them to be more then helpful and obliging with all importation matters. We found them to be honest and their Integrity is 100% when dealing with importation from Indonesia to Australia. We plan to continue business with Shiprite in years to come.

Kim Ross

---

Shiprite International has provided prompt and accurate advice to us on a consultancy basis. This advice has covered international, trade and financing options, freight, trade marking, customs, and quarantine.
ln every instance, their advice on freight and shipping costs, duties, taxes, insurance etc and their understanding of the applicable law in Australia and other jurisdictions, has been superb.

Harry Charlton,
Director



www.distinctoutcome.com

Shiprite International's broad knowledge of the requirements needed to import containers resulted in a smooth and timely delivery. Shiprite International's public relations skill helped us collate all of the accounts required to ensure a smooth and successful business transaction. We recommend their attention to detail.

Brian Pittendreigh,
General Manager
Dardanup Butchering Company



www.dbctalkabouttaste.com.au
---

Shiprite International have been our Customs and Quarantine Agents. We have found Shiprite International to be honest, knowledgable and approachable in all aspects. It is very comforting to know that once a container leaves its point of origin, it is handled by Shiprite International in a professional manner.

Stephen McDonald,



We are a large National and International Food Distribution company located in Brisbane with branches throughout Australia and Worldwide. As an exporter we are required to be Quarantine Approved Premise and comply with Food Standards Australia. Shiprite International made our maneuverings through the documentation a pleasurable experience. We have always been able to rely on Shiprite International.

Bidvest Brisbane



www.bidvest.com.au